14 January 2016
8 Reasons Why Jewelers Should Stock Colored Gemstones
Reprinted with permission from Top of the Mind from Bill Boyajian
Each week I receive the newsletter from Bill Boyajian that is always full of valuable information for jeweler's success in the industry. This week was particularly special as it provided a list of exactly why jewelers should be expanding into colored gemstones for future revenue streams and profitability. I reached out to Bill and asked permission to offer our readers this excellent list, which he was kind enough to allow us to share with you. At the bottom of this page is a link to subscribe to his newsletter.
I read it every week and make sure never to miss an edition. It is full of important information and tips on how to be successful. Below are the 8 Reasons Why Jewelers Should Stock Colored Gemstones from Bill Boyajian.
Top of the Mind from Bill Boyajian
Put More Color in Your Life.....and Your Business!

I work with a lot of jewelers and continue to be surprised and disappointed at the lack of colored gemstone jewelry in their stores.  I love colored stones, as do most gemologists.  That's why I can't understand why more independents, in particular, don't carry as much colored stone jewelry as they should.  With the Tucson Shows starting in early February, here are eight reasons why jewelers should stock and promote colored gemstones:


They're beautiful. Colored gemstones are attractive and add beauty, mystique, and intrigue to your showcases. 

They set you apart. Instead of having similar items to everyone else, you will stand out from the crowd with fine colored stone jewelry. 

They let your knowledge show. Your understanding of colored gems builds confidence with your customers. Your knowledge and education will shine. 

They appeal to the fashion-forward customer. Your clients want to fit in with the fashions of today. Nothing does this like colored gemstone jewelry. 

Color works 24/7. Colored gemstones are appropriate for almost any occasion, night or day. 

History and lore abound. Diamonds have a short history and less lore that the wide variety of colored gemstones. Use this to create wide-ranging curiosity and appeal. 

Consumers can dress for success. Colored gemstones complement the wearer by adding accent to the color of any dress or outfit. 

They give you margin. Colored stone jewelry doesn't lend itself easily to price comparison. You have the ability to add profit to your bottom line. 
Colored gemstone jewelry is an opportunity waiting to happen for both store owners and consumers.  Acquire the right goods at the upcoming Tucson shows and enjoy greater success in 2016!
Bill
To visit Bill Boyajian's website, sign up for his free newsletter, and to order his book...click his book image below. I purchased this book a few weeks ago and it is outstanding. I highly recommend it to our ISG Global Community.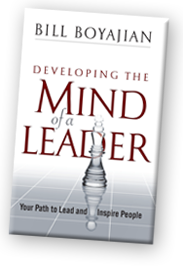 The ISG encourages all of our ISG Global Community to take advantage of every learning experience you can find to maximize your opportunity for success.
Robert James FGA, GG
President, ISG
To learn more about the world-class programs in gemology and jewelry appraisal, please visit the ISG by clicking our logo below.
©2016 YourGemologist LLC and the ISG. ALL RIGHTS RESERVED. Logo and images from Bill Boyajian and Associates are copyright by the author and used by permission. We encourage sharing and caring throughout the industry as long as all copyrights are left intact.